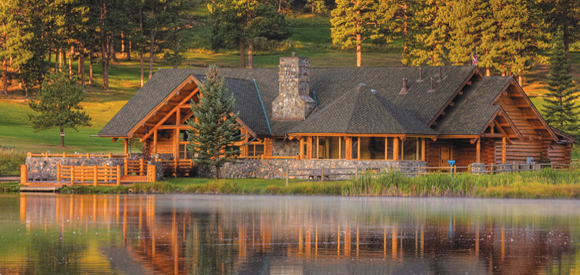 Evergreen Lake House
We'll take a break from the classroom and head to Evergreen for fresh mountain air, clear blue skies and our very own lake house for the evening. Paddleboats, walking trails and hopefully a few elk await our arrival. We'll have dinner and dessert with a Colorado flair followed by words of encouragement from our keynote speaker, then end our evening with fellowship, stars and s'mores.
Evergreen Lake House is the crown jewel of the Evergreen community. Overlooking Evergreen Lake with majestic views from the deck or anywhere inside the building with the rustic log cabin charm of a mountain getaway. During the winter the Lake House is transformed into the Skating Center from Early December into Spring pending ice conditions. During the spring to late fall it is a venue that is heavily used by the community and groups that want to enjoy this fabulous location.